If it's sod installation or if it's seed installation we'll do it right for you and you'll love the BEST results as your new lawn will grow thick, lush and green making your landscape even more beautiful
We have been in the landscaping business for many years. We know how to give you the best results when it comes to the services you want from us. That includes sod and seed installation.  We can also guide you to make the best choice for your landscape. Call us at 248.821.2040 and get a free consultation and quote on sod installation.
SOD
Sod lawns are the most popular for homeowners. It's easy to lay down and you immediately get the beautiful, lush and thick lawn you desire. Sod is affordable, too. Here are some benefits of a sod lawn if that's what you want to have installed:
Sod lawns look great as soon as they are installed. It's satisfying to look out and enjoy the finished view.

After we install your sod lawn you can walk on it immediately. There's no waiting period.

An already growing sod lawn, once installed is more apt to beat out growing weeds, too.
SOD INSTALLATION
Our sod installation process is the best process yielding superior results:
We remove debris

-

stones, roots, and any other debris to obtain a smooth surface. That cleared and smooth surface acts as a base for your new sod lawn. We take great care to also rake your soil so that the level is about 2 ½ " below the desired final grade.  

Install proper edging

-

 It doesn't matter if the edging is brick, steel, concrete or plastic. What matters is that we install the edging first before laying the lawn. This ensures that you don't mess up the smooth surface of your soil. Edging is advantageous, too, because it's easier to get a uniform grade of grass across your whole lawn.  
Our installation process can also include adding topsoil and compost, lime, and starter fertilizer and, of course, give it a good watering. When we're finished installing your sod, you see a great new lawn and you'll be glad that we were the landscapers to do the work for you. We're the best. Call us at 248.821.2040 for a free consultation and a free quote on sod installation.
SEED LAWN
There are two options for seed lawns.
Hand-seeding: It's a very typical way of seeding and is especially good  for very small spaces. As landscapers we can hand seed a lawn for you and the results will be great.  

Hydroseeding: Hydroseeding is

performed by machines that blow a mixture of mulch and seed through a hose out onto your lawn. It's great for larger areas, too.
Both of these seeding lawn methods are affordable.  
Whatever method you choose to get your new lawn, we are the landscapers to do it for you so you get the best results. Call us now at 248.821.2040 and we'll do a free consultation with you to determine which lawn  method is best for your needs; and we'll provide a free quote for you on the work you need done. We're the best when it comes to lawn care and that includes putting in new laws and repairing lawns.
Once we install your new lawn, we'll care for it weekly with our weekly lawn maintenance. Whenever you look outside or take a stroll on your property, you'll be glad to see that lush, green, thick and beautiful lawn. Just call us and we'll get started on it for you. Our number is 248.821.2040.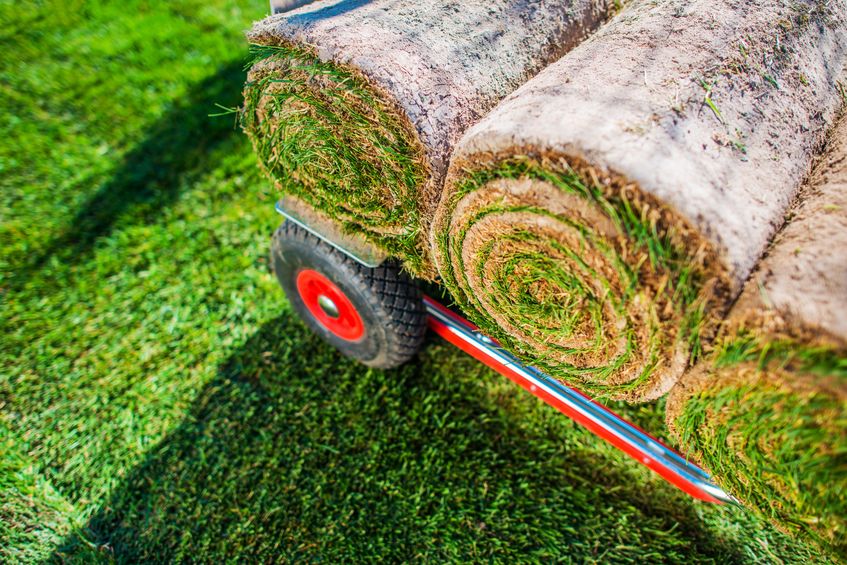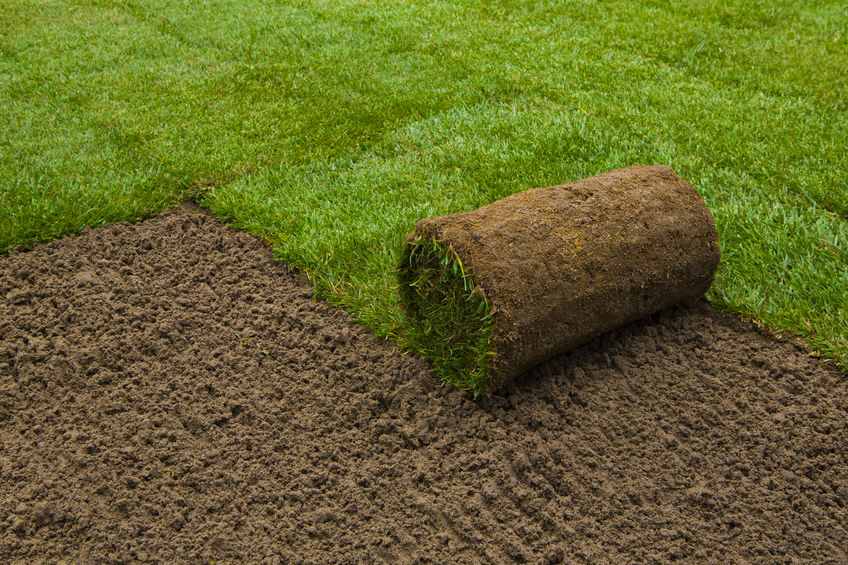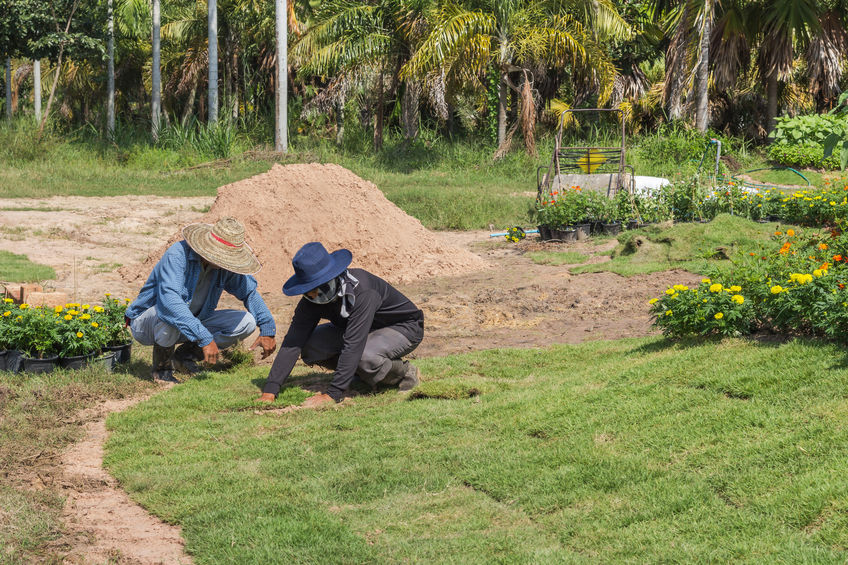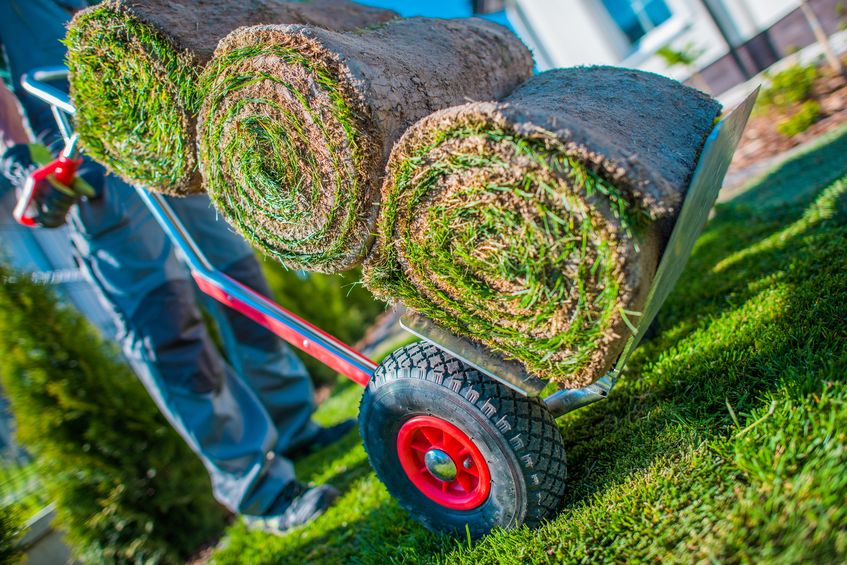 Their associates are always on time and do a great job on my lawn. They are also very friendly. Thank you for everything!
Nancy B. | Troy, MI
We love our new landscaping! Mac's Landscaping is the absolute best and we get compliments all the time!
Jeff P. | Rochester, MI
I'm a senior and can't do yard work like I used to years ago. Mac and his team take great care of it for me and I get to really enjoy it.
Lester J. | Clawson, MI
Our property is really large and Mac's Landscaping gave us the best price and service. We'll never use anyone else!
Rachel W. | Royal Oak, MI